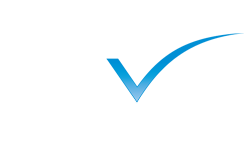 Contact us
We would love to hear from you!
The fact you are reading this means you are looking for some advice, and the easiest way to get that is to give us a call.
Call us now on: 01273 725100
Our office is based just outside the centre of Brighton and has on site parking, or we are just a short walk from the train station.
Email us
Alternatively, you may wish to email us with any queries you have.

I agree to your Privacy policy

We would love to hear from you: admin@axiswm.com
The Financial Ombudsman Service was set up by Parliament to sort out individual's complaints that consumers and financial businesses aren't able to resolve themselves. Details of how the Financial Ombudsman Service can help can be found on their website or you can ring the consumer helpline on either 0800 023 4 567 or 0300 123 9 123.
Any complaints should be referred to The Compliance Officer, Prestige Wealth Planning Ltd. If you have a complaint about your Adviser or any financial advice you have received from your Adviser please contact:-
Prestige Wealth Planning Ltd Complaints Department
Suite 19
Brooklands House
58 Marlborough Road
Lancing
West Sussex
BN15 8AF
Email: info@prestigewp.co.uk
Tel: 01903 217237